Erasmus/Exchange
Last Updated:
27/09/2022 - 18:22
Erasmus Student Exchange
Top 7 University Our CE Students Are Going With Erasmus(as of September 2022):
University of Duisburg-Essen (Essen)
University of Politecnica de Catalunya (Barcelona)
Aarhus University (Aarhus)
KU Leuven (Leuven)
Luleâ University of Technology (Luleâ)
University of Strathclyde (Glascow)
Szechenyi Istvan University (Győr)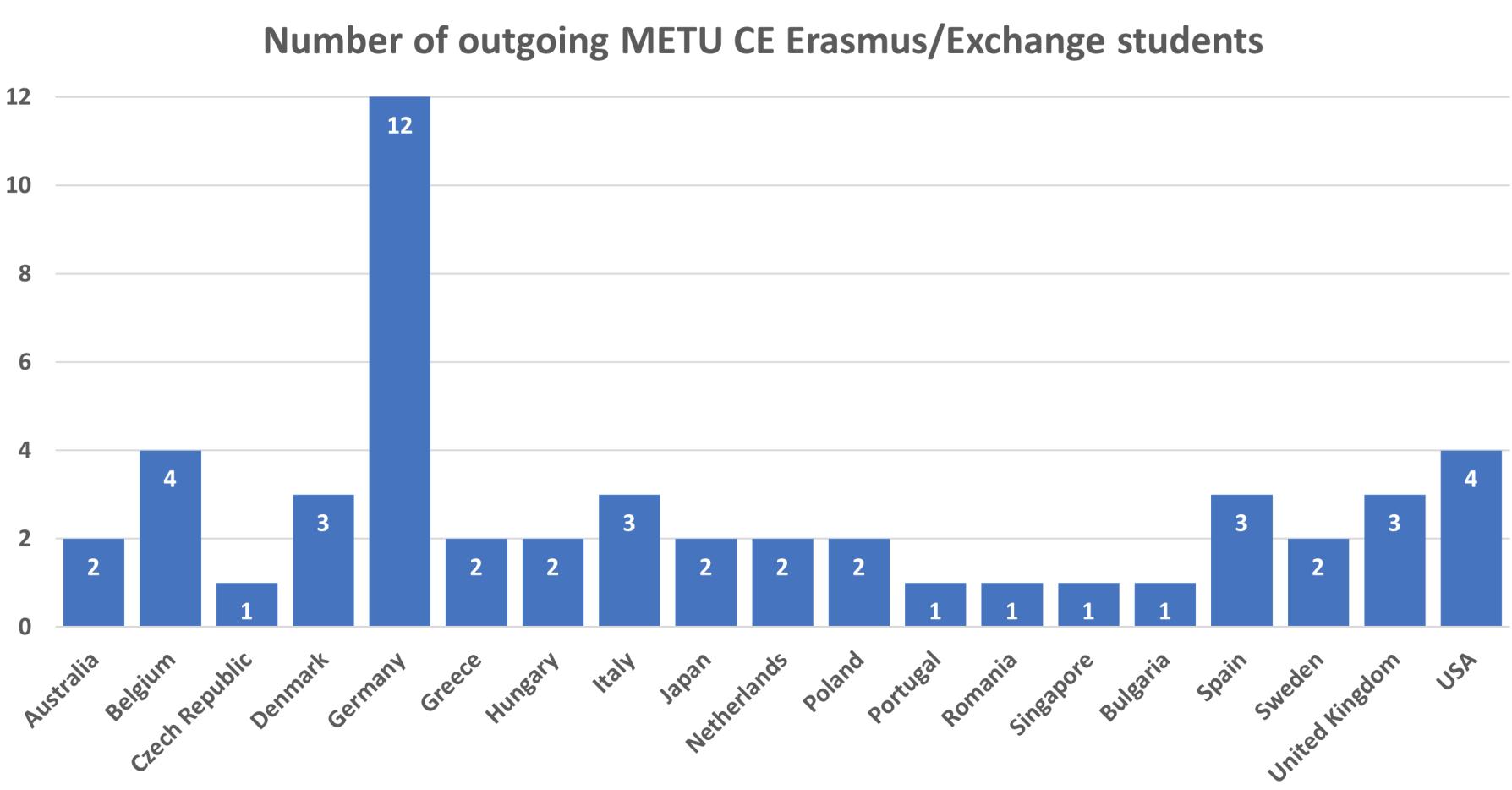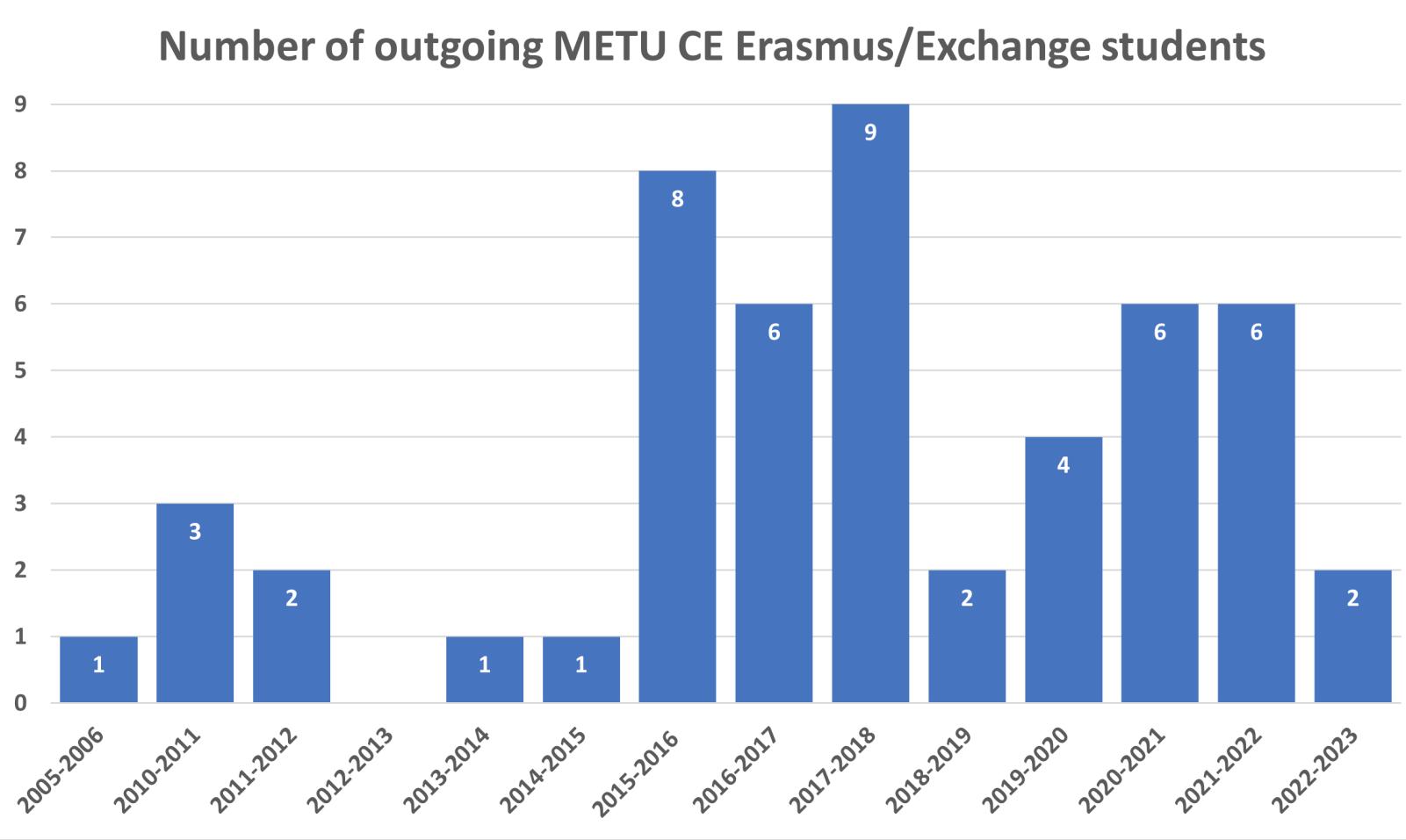 Erasmus/Exchange Coordinators:
Eren Düzenli (Research Assistant)
Useful Links:
International Cooperation Office
Erasmus European Mobility Criteria
Erasmus European Mobility Partner Universities
Erasmus European Mobility Documents
!!! CE Departments Restriction for Erasmus !!!
STUDENT EXPERIENCES
Merve Güçdemir, Fall 2019, University of Strathclyde, Glasgow:
I studied at University of Strathclyde, in Glasgow, UK, in Fall 2019 semester, as a 4th year undergraduate student. University of Strathclyde is a public research university established in 1796 and located in Glasgow, Scotland. When I first arrived in September 2019, I had a chance to attend the tours organized by the university and traveled in Glasgow and nearby cities. During the Fall semester I stayed at student dormitories and shared space with 5 people from different countries. I met many people from different countries all around the World; learned their thoughts and opinions about Turkey and I explained some things about Turkey to them. I took 6 courses that were on similar topics to our courses at METU Civil Engineering department, but the only difference was that they had only 1 exam (final exam). Grading of the courses were more based on participation, lab, homeworks and projects. I had 2 Russian and 1 French professors, so I learned not only the English and Scottish accents. Living standards were very good but the currency rate of Turkish Lira against Great Britain Pound made my expenses more difficult. I cooked my own meals and washing machines for clothes worked with payment. Overall I am happy that I attended Erasmus program and attended University of Strathclyde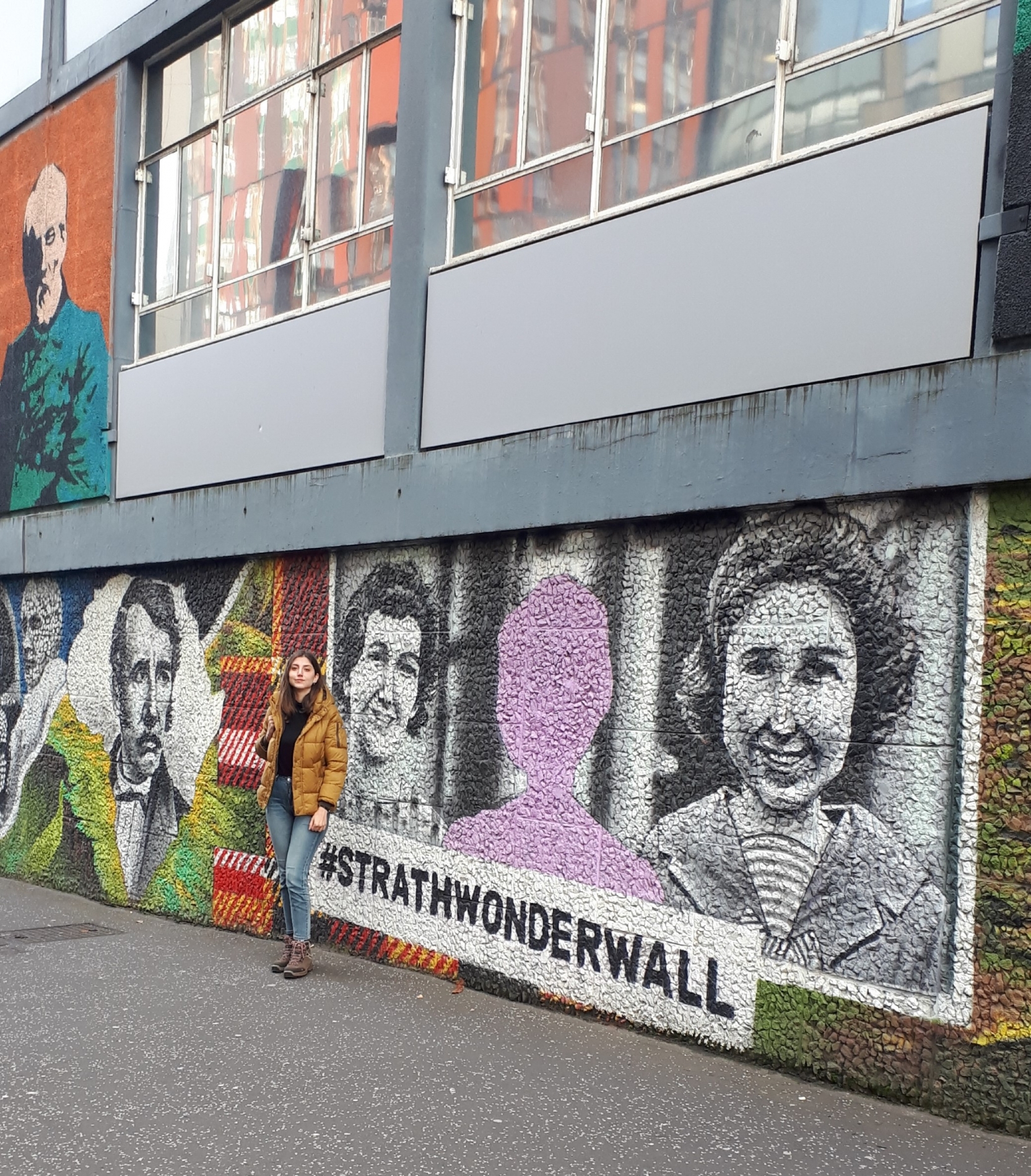 Muhamad Abiyyu Ali Putra, Fall 2019, University of Bielsko-Biała, Poland:
I studied at The University of Bielsko-Biała (UBB) in Poland in my 4th year, in Fall 2019 semester. UBB is located in Bielsko-Biała, Poland, established in 2001. It was previously part of the Technical University of Łódź. Bielsko-Biała is a small city with a population of about 170.000. I went to Poland in September 2019 and got a chance to visit several cities before going to the dormitory in Bielsko-Biala. During the first week, the international office of the University had prepared orientation days for Erasmus students and I got a chance to know other Erasmus students (surprisingly most of them were Turkish) while getting to know Poland and Bielsko-Biala in general. I think Polish language is very hard and people are more silent but once you start the conversation they can be very friendly.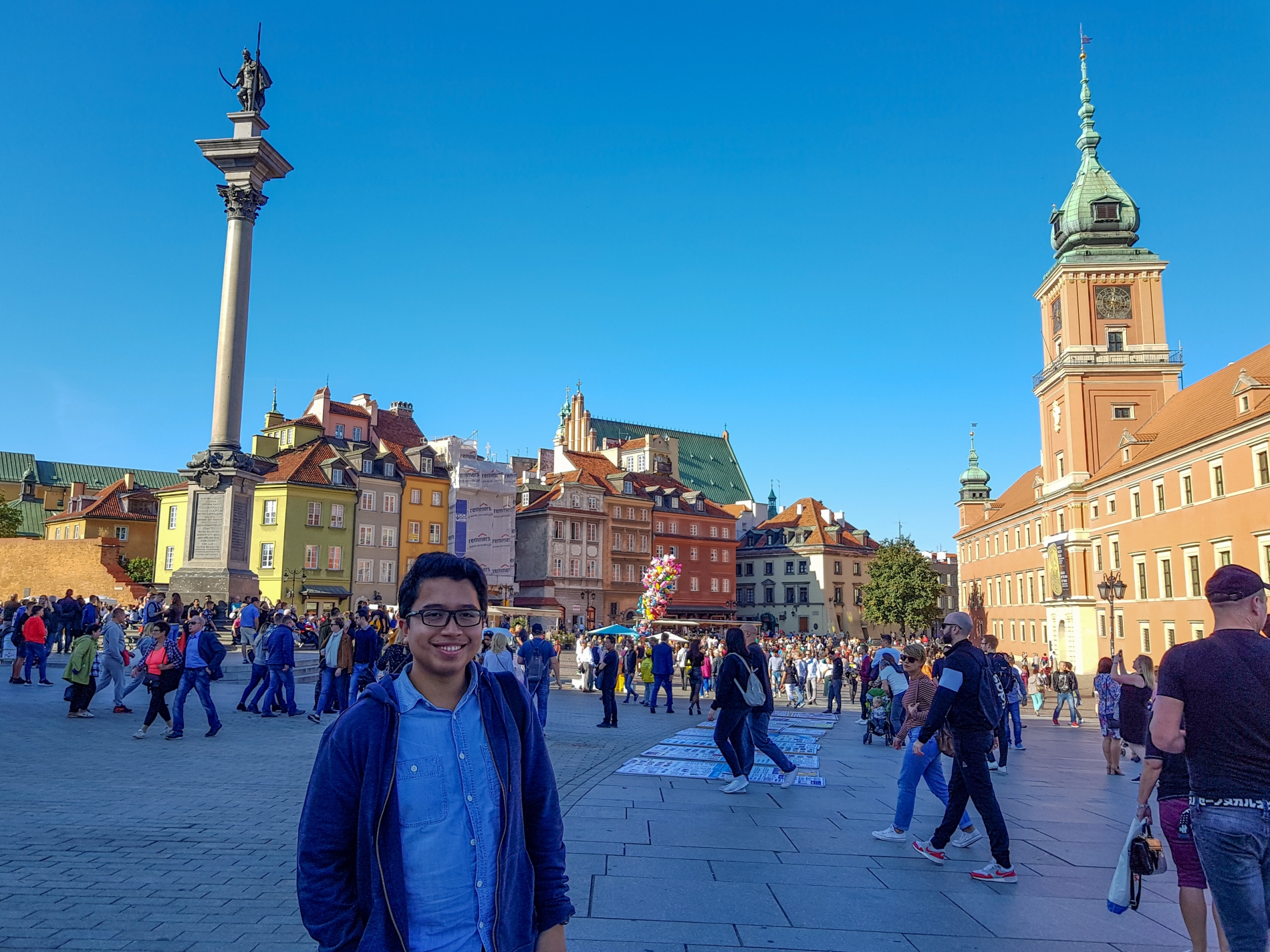 Ediz Karaali, Spring 2020, Universitat Politecnica de Cataluna (UPC), Spain
I came to Barcelona at the end of January 2020. I had a chance to visit some historical places in Barcelona like La Sagrada Familia and Casa Batllo that they were designed by famous Spanish architect Antoni Gaudi. I took courses on Geographic Information Modeling, Transportation and Performance-Based Seismic Design. People are very friendly here, and I have met a lot of people from all around the world, I am also taking a Spanish class, but people in Catalonia generally speaks Catalan. I am happy that I applied to the Erasmus Program. It is a nice opportunity for enhancing your social abilities and learning new cultures while you are studying.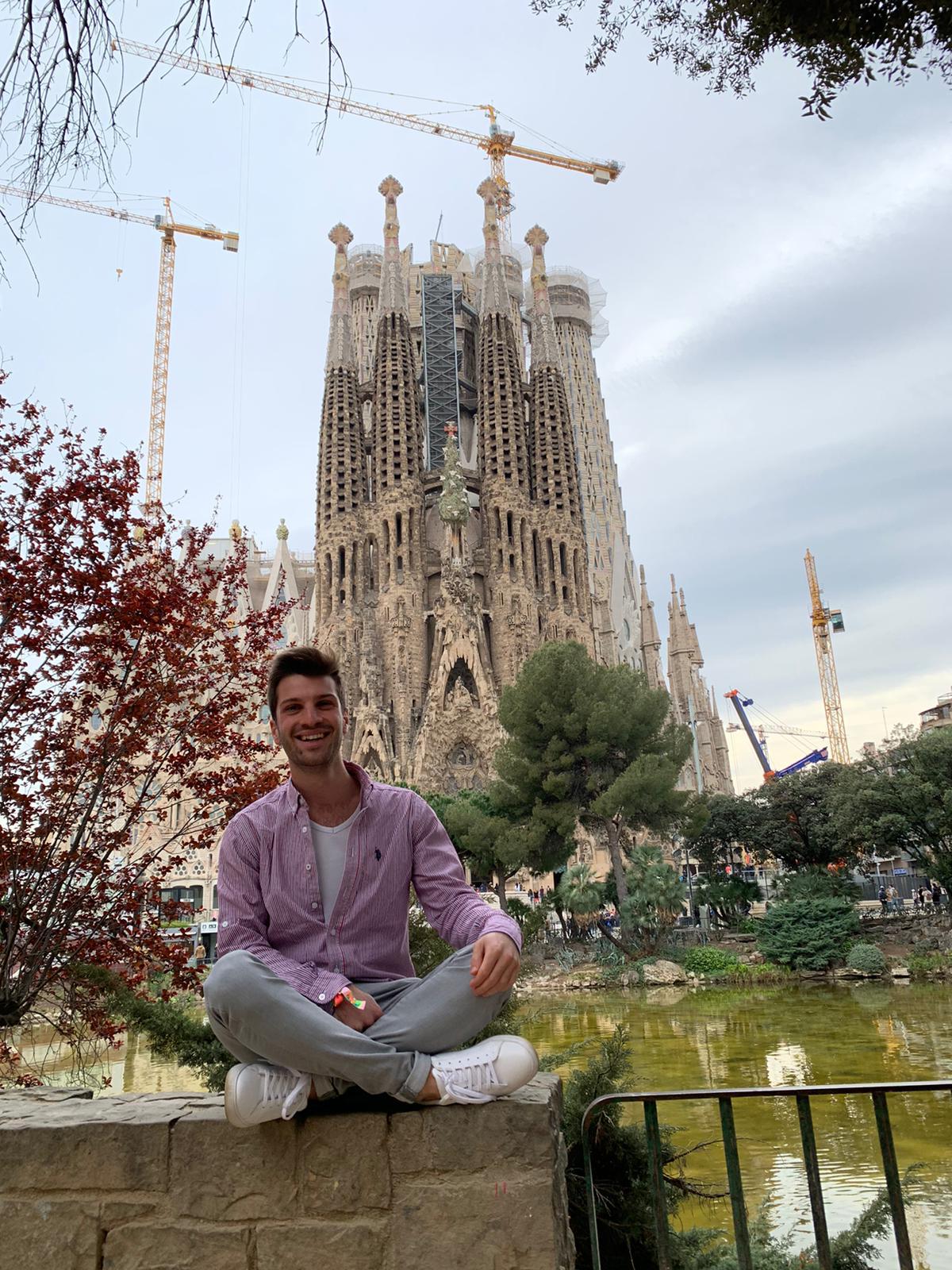 ---
Erasmus for Faculty Members
Staff Mobility for Teaching Assignments (STA) is a field of activity that allows Higher Education Institution (HEI) teaching staff of a European/Non-European Erasmus+ partner university to visit Turkish HEI (holding Erasmus Charter for Higher Education (ECHE)), such as METU, to teach and carry joint academic/educational activities; or vice-versa, for a teaching staff of METU to visit a partner university.
How to apply for teaching staff mobility at Middle East Technical University?
Teaching staff who are interested in visiting METU as incoming staff should get in touch with the related academic or administrative department directly to organize their visit. Prospective academic visitors are recommended to contact with the exchange coordinators in the departments since teaching program should be determined with the related academic department.
Duration of teaching mobility ranges from 5 days to 2 months (max.) excluding travel time.
For more information, visit: https://ico.metu.edu.tr/teaching-mobility-0
Recent visitors to METU Civil Engineering Department and an example of their lecture topics can be seen in the table below:
Name Lastname

University

Date

Topic

Murat Saatcioglu

University of Ottawa, Canada

February 2020

Lessons Learned from Previous Earthquakes

Ng Cheng Yee

Universiti Teknologi Petronas (UTP), Malaysia

February 2020

A deep-water development journey in Malaysia

Joan Manuel Larrahondo Cruz

Pontificia Universidad Javeriana Bogota, Colombia

April 2019

Mining Waste: Geotechnical-Rheological

Behavior And Design Principles

Deying Li

China University of Geosciences (Wuhan), China

July 2018

Landslide risk assessment and management in China

Yutaka Gonda

Niigata University, Japan

July 2018

Introduction of "SABO" Erosion Control Engineering

Eduardo Alonso

UPC Universitat Politècnica de Catalunya, Spain

June 2018

Triggering and Motion of Landslides (2017 Rankine lecture)

Uwe Dorka

University of Kassel, Germany

May 2018

Structural Engineering

Oliver Reul

University of Kassel, Germany

March 2015

Lateral pressure acting on piles due to horizontal soil movements